Counseling for NICU and Preemie Moms
Support for moms navigating the challenges and transitions of having a premature or NICU baby
You haven't had the pregnancy and birthing experience you had imagined. In fact, you couldn't have predicted this if you tried. Here you are with your preemie baby in the NICU so tiny and it's scary and overwhelming. You may feel lonely and isolated in this experience even if you have a supportive family. It's hard to concentrate on anything else other than your baby, even when you're not there.
Having a child in the NICU is a unique experience. As a mother, you may still be trying to cope with your own traumatic birthing experience while also navigating a range of emotions such as fear, anxiety, and worry, sadness that you are leaving your baby at the hospital, gratitude that your baby is stable, or heartbreak for the opposite. You are at home without your baby but still waking up every 2 hours to pump so that you can provide the "liquid gold" that you are told is one of the most important things that your baby needs at the moment. You may feel empowered that you are able to provide such an important substance or you may feel defeated if you are struggling to provide a substantial supply.
With all of this going on, you are also still postpartum. Your body is recovering. Your mind is trying to sort through everything that is going on. While 1 in 5 women on average will experience a postpartum mood disorder, chances are increased for mothers who have experienced a traumatic birth and NICU stay.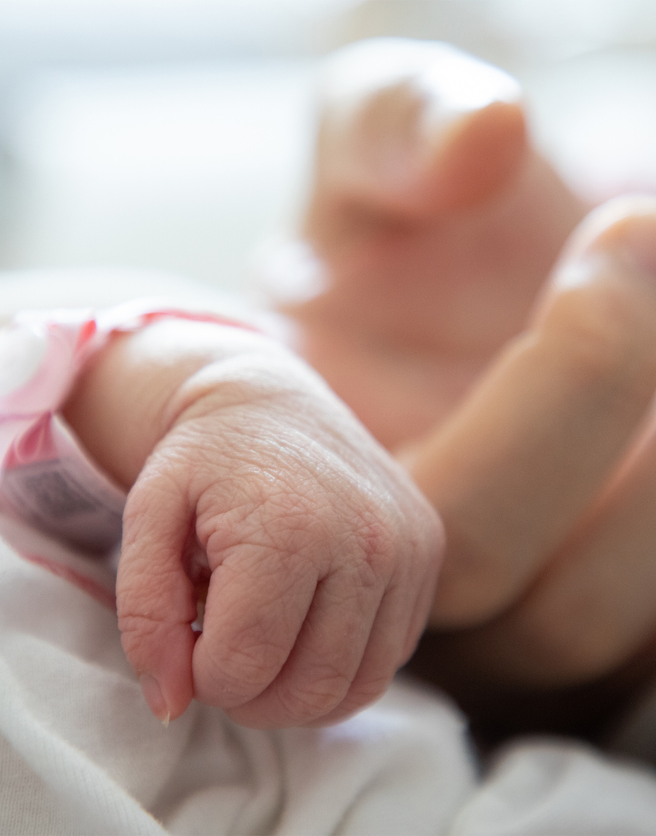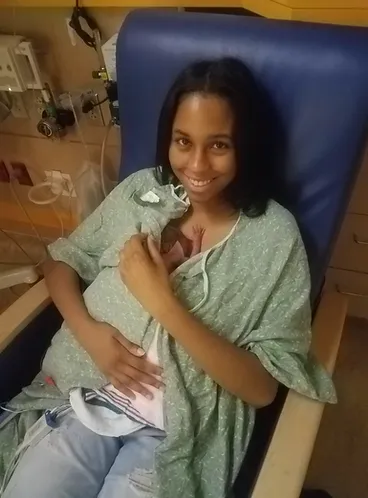 Brittany Beattie, LMHC, with her NICU baby.
After my own experience with traumatic birth and having a baby in the NICU, I wanted to create space for other women going through similar experiences to feel heard and supported. Perinatal counseling can help you cope with your emotions, develop your parental identity, and manage your relationships during and AFTER the NICU. As a friend says, the NICU leaves its scars on the family long after the NICU stay, even those you can't see. 
Often a lot of the work can come after the NICU stay, such as learning to set boundaries with family members, adjusting expectations, managing different appointments, not having the same support that you had when you were in the hospital, loss of sleep, and going through the newborn phase and all of the transitions that come with it. During counseling, we will focus on YOUR experiences, feelings, and relationships surrounding the delivery, hospitalization, bringing your baby home, and parenting your premature baby.
If you or anyone you know has gone through or is going through a NICU experience, we are here to provide empathic support, tools and guidance to help manage anxiety and other negative emotions, and to create a safe environment to process all of the feelings that are experienced during and after this experience.
Ready to get started? Call 904-257-6835 for more information or schedule a FREE 15-minute consultation today.